Relaxation at the spas of Gastein
The spas of Gastein - a Health and Wellness Paradise!
Leave stress and tension far behind and give your body and mind a well-earned break. Immerse yourself in the warm thermal water and let your thoughts float wherever they may. In Gastein, the daily routine is washed away like a distant memory. What remains is pure relaxation.
Felsentherme Gastein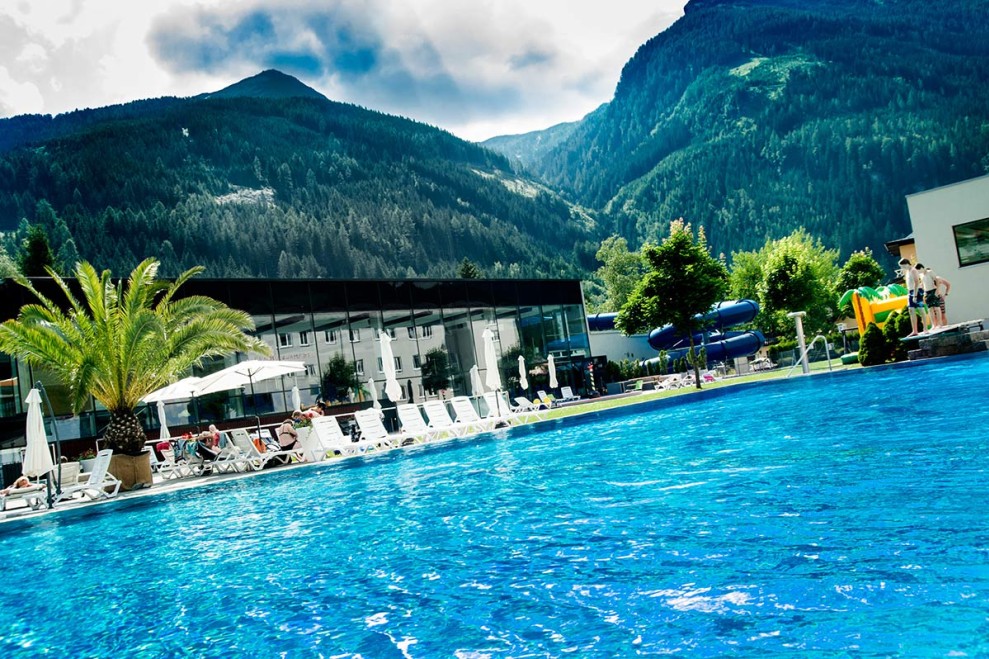 Alpine Spa in Bad Gastein
One of the secrets of the success of the Felsentherme is the fact that we have something for everyone, young or old; for those in need of recuperation as well as for people full of life. Recently we also expanded our broad spectrum of facilities and services for those seeking relaxation and recuperation, to complement the original, architecturally impressive spa relaxation area.